Exchanging Information Has Never Been Easier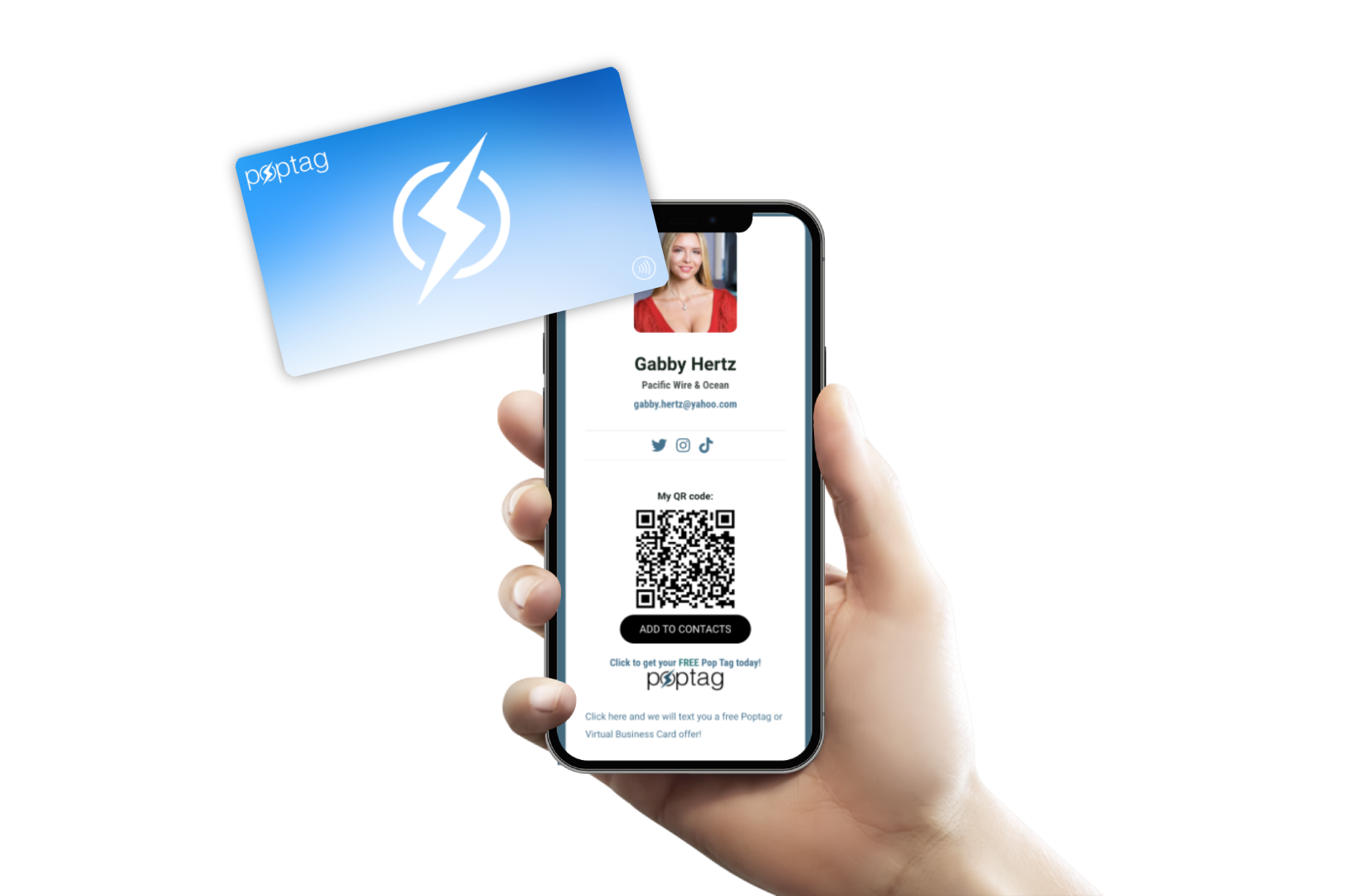 Poptag uses both NFC and QR technology to store information that is instantly shared with users who interact with your tag!
When you build a profile, your information is safe and securely stored on a page that is attributed to your Poptag.
A Closer Look At The Tech...
Also known as NFC, allows for contactless transfer of information.
Better known as QR Codes, a special barcode that can be read visually.
Share information with ease
Fast, Efficient, Effective...
It's almost like a secret handshake between two friends – whether you are using NFC or Scanning a QR, you can share information without having to say a word.
If you have ever used contactless payment, it's the exact same technology! Instead of your payment info, Poptag shares your profile or any information of your choosing; it's quick and convenient!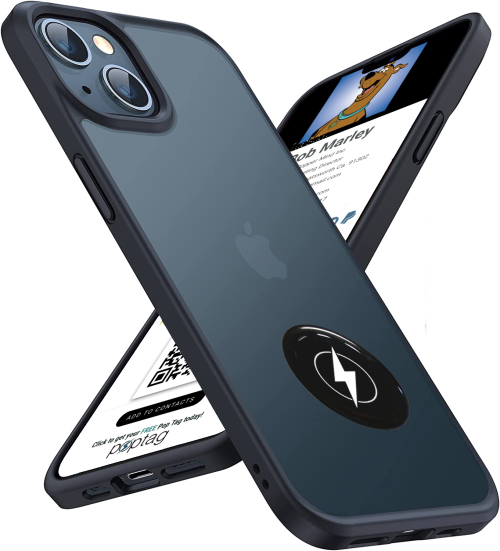 Register for an account, setup a user profile, add links, social media, and the contact info you wish to share.

Order cards, stickers, or any other Pop Tags that connect to your account.  No software or mobile apps required.

It's that simple! Share your contact or promote anything with just a tap, instantly, with each any everyone you meet!
Poptags Come In So Many
Shapes & Sizes...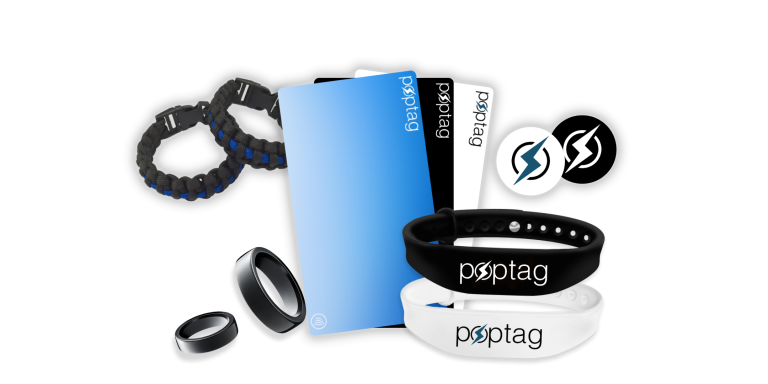 From rings to wristbands, stickers to cards and so much more!
Check out our shop and explore the variety of ways that you can start using Poptag…