Passive Income Has Never Been Easier
Get Paid To Use Your Poptag!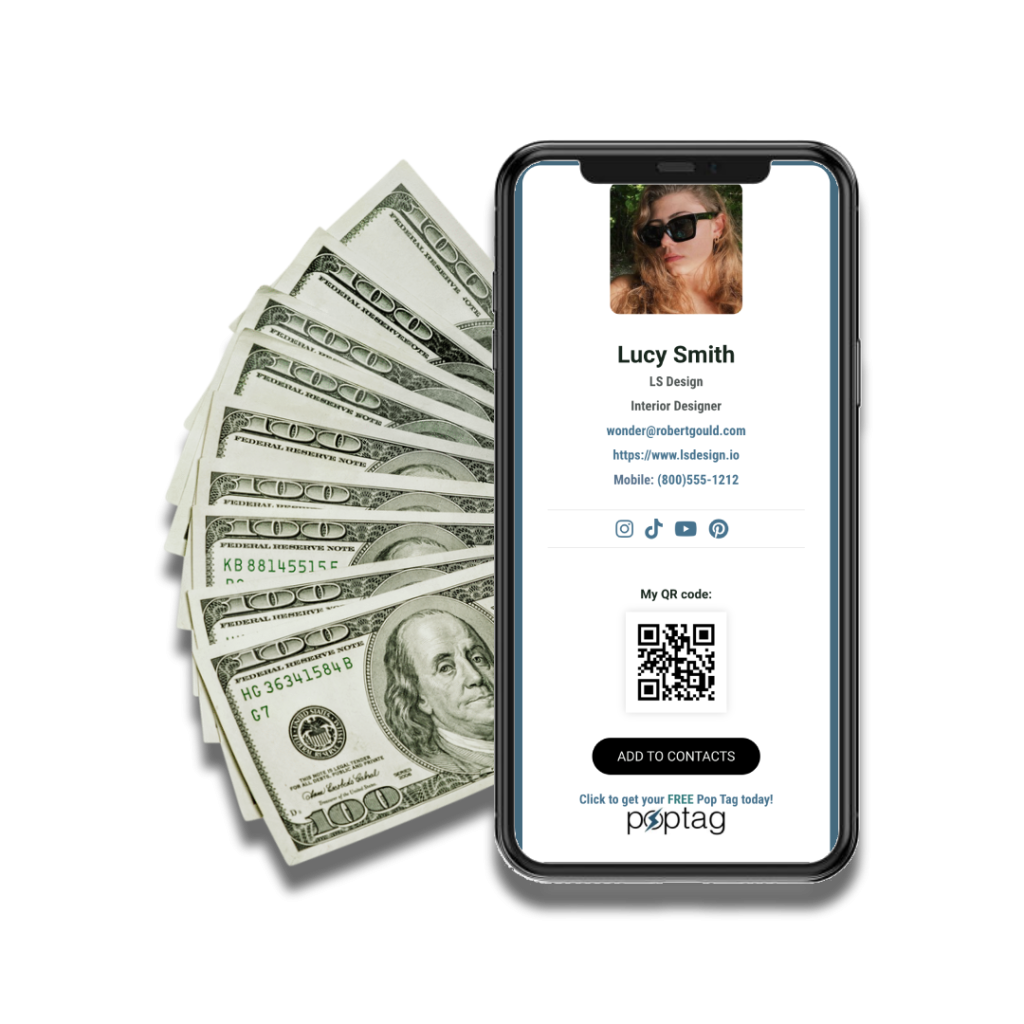 Once you sign up, you're profile doubles as a referral link …
When someone lands on your Poptag they have the chance to get one for themself. When they do you'll be rewarded for introducing them!
Earn $40 every time some claims their Poptag through your link and an additional $10 when they sign someone else up!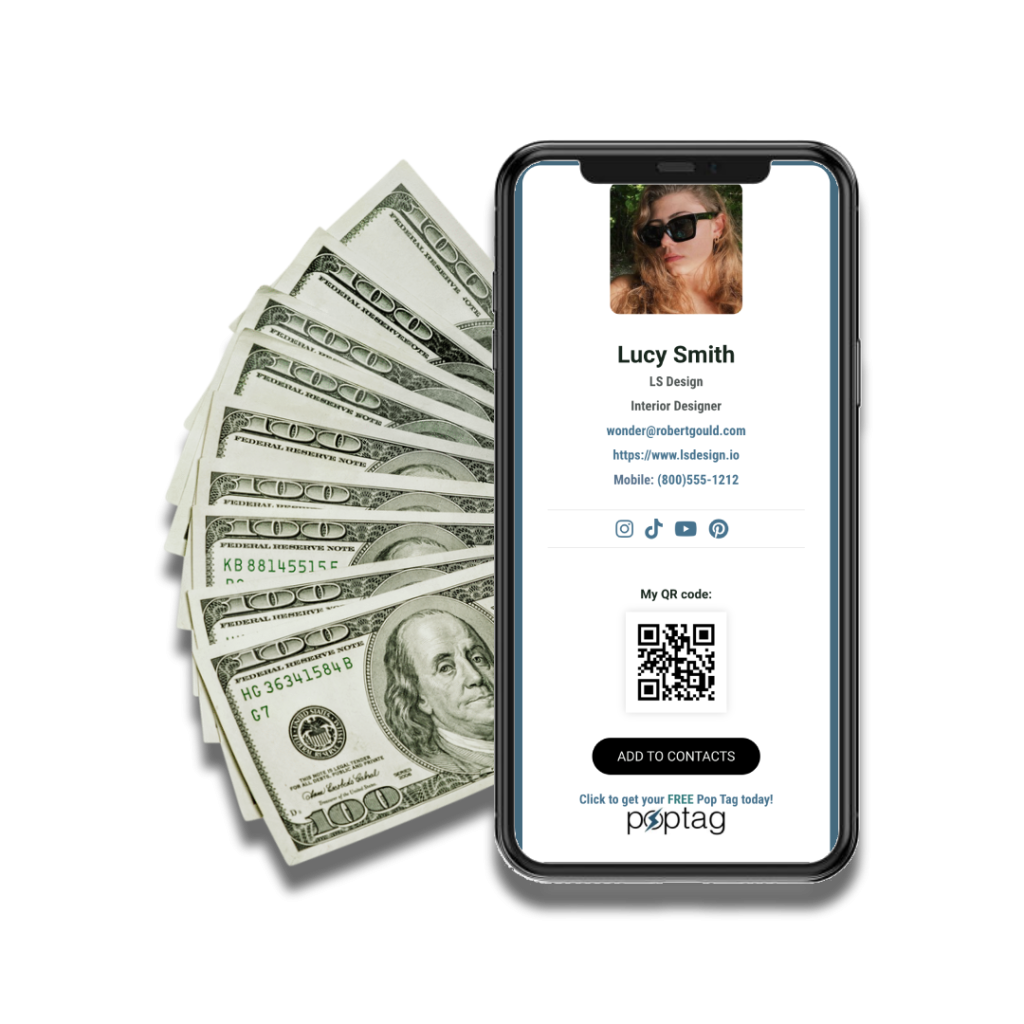 There are so many ways to share...
Cash in on viral growth...
Sharing contacts spreads fast!
  Each Poptag has a built in refferal link which gives you the opportunity to earn as much $50 every time someone signs up from your tag! 
Plus you will earn a BONUS when your referrals make money.
Making money has never been this easy!
Frequently Asked Questions